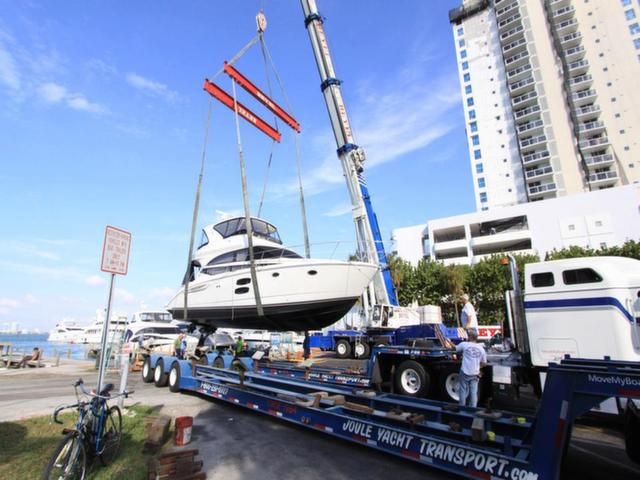 We understand choosing the right company to move your yacht is a big decision. Here are a few reasons why Move My Boat and Joule Yacht Transport is the best choice to move your yacht overland.
Experience - There is no substitute for experience when moving an oversized load like a yacht. Joule Yacht Transport has been moving boats for 60 years. Some of our drivers have over 35 years of experience moving boats like yours.
Confidence - Joule Yacht Transport is a preferred carrier by many yacht manufacturers and the dedicated carrier for Brunswick Boats, maker of Boston Whaler, Sea Ray Boats and Cabo Yachts to name a few. The confidence of these manufacturers is earned over many years of yacht moving and through hundreds of successful marine vessel moves.
Safe and Dependable - Safe and Dependable yacht delivery doesn't come by chance.
Boat Transportation Specialists - Joule Yacht Transport has been perfecting the art of moving yachts from shore to shore since 1954. We have the equipment and personnel to move yachts overland. Joule Yacht Transport's fleet of trucks, trailers and operators has logged millions of miles traversing North America delivering yachts from coast to coast.
Safety Ratings - Joule Yacht Transport is registered with the Federal Motor Carrier Safety Administration (USDOT # 74296). Our boat transporting safety rating is the highest possible and can be found at www.SaferSys.org.
We are THE SPECIALISTS in transporting boats of all sizes - efficiently and dependably.